In case you are on the tablet's homescreen (Orange background) and you see that the DOS Merchant App icon has a red dot or the green android logo (refer to the photos) and you are unable to open it, this means that your Booky App needs a quick update. Follow the steps below to get your app updated and ready for use. This will take less than 5 minutes.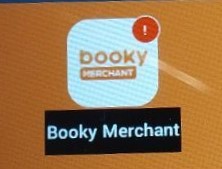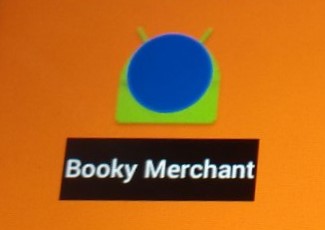 1. Make sure you have a stable internet connection
2. Hold the Booky Merchant App icon for 5 seconds and wait for the Uninstall option to appear.
3.Tap on Uninstall. Uninstalling the app will automatically re-install your app again.
4. If the app is not being installed, restart your internet connection or tablet.