SIGN-UP or LOG-IN
When signing-up or logging into the app, Booky needs verification that you've entered the correct mobile number linked to your mobile device for security purposes. All that's needed to log-in successfully is a one-time (TOTP) code sent directly to your SMS inbox.
This serves as your "password" for both the Booky App and our website.
Please enter the verification code here:
Screenshots/image(s) used are for illustration purposes only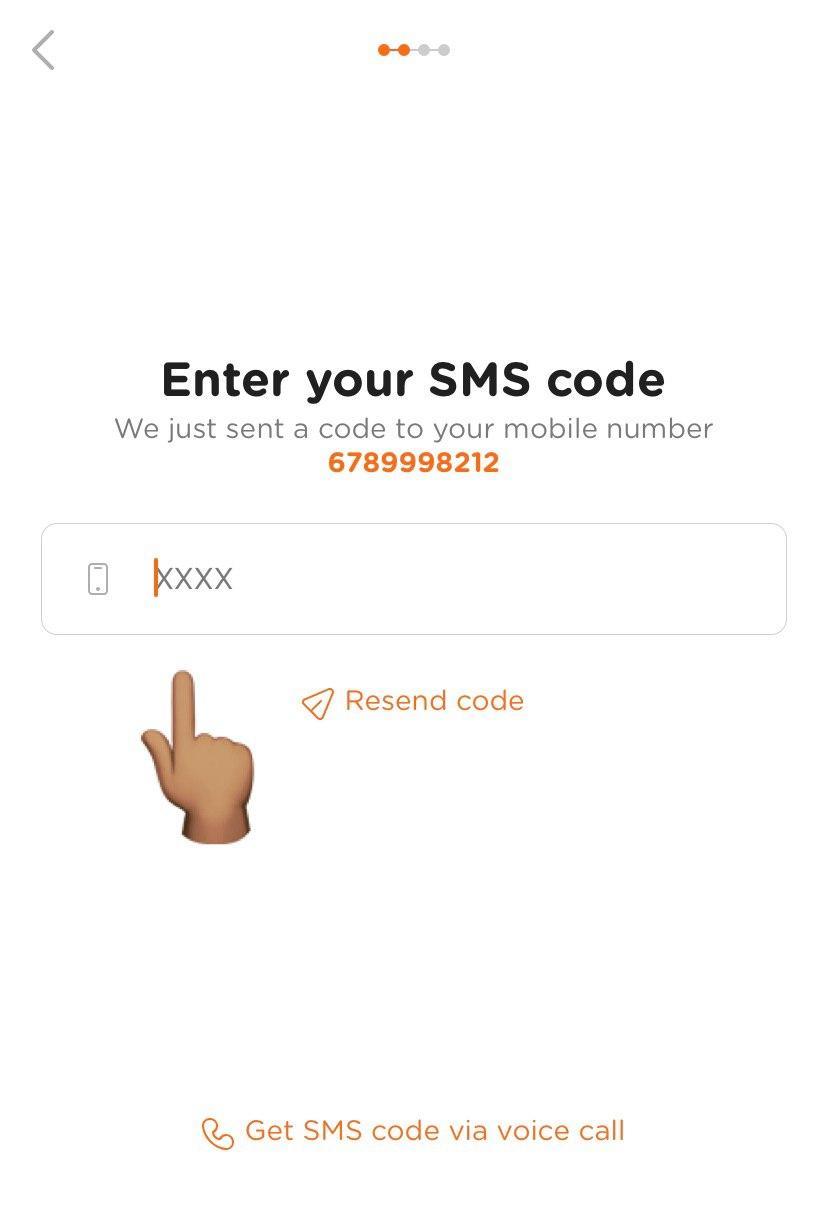 If you don't receive the verification code within 1 minute, you may try clicking the 'Resend code' button or call 0927 425-3496 so that we could assist you. You may also give us a chat for immediate assistance. Please be ready with the correct mobile number linked to your account so we can provide your code right away.